T: 01293738244
LGW News
Gatwick Guide
Gatwick
Heathrow Guide
Heathrow
London City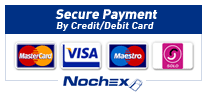 Only one company delivers exceptional airport transfer service from and to London, Gatwick Airport. And you just found it.
- No parking fees, waiting time included.
- No extra charges for car seats.
- Meet And Greet Service at the airport.

Transfer from Gatwick to Heathrow (Saloon Car, no extra charges!)
Transfer from Heathrow to Gatwick (Saloon Car, no extra charges!)
Transfer from Gatwick to South London from £34 (Saloon Car, all inclusive)

Why are we different? We not only deliver passengers safely to their destinations, we also deliver exceptional customer service. A simple concept but not often achieved. To be more than just another transfer company, we commit to a comprehensive service strategy. But beyond that, we also commit to the hard work that follows. Our strategy is implemented in such a way that everyone not only knows what to do to give exceptional service, but they actually do it - consistently and persistently. That is the practice of exceptional service. Once you booked and used 123-gatwicktaxi.co.uk and used our Gatwick Airport Taxi or Gatwick Airport Transfer Service, you will never use other airport transfer cab company. Please check out our competitive fares on transfer Gatwick-Heathrow taxi service. Book your Gatwick Taxi now.